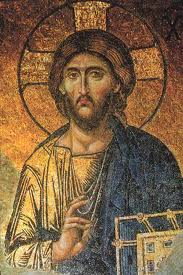 Thy Kingdom Come!
Dear Friends in Christ,
     "I no longer call you servants, because a servant does not know his master's business. Instead, I have called you friends,…"  (JN 15: 5)
     A friend should be someone you can trust, someone who inspires you to be a better person, and someone who really cares about your well being.  Christ has been my best friend since my grade school days.  He has never let me down and he has gotten me through some really rough patches in life.  As I read about his life in the Gospels, he inspires me to be a more generous and selfless priest.  And nobody comes close to filling my heart with deep peace and joy, especially after receiving him in the Eucharist or spending time with him in front of the Blessed Sacrament.  He is a faithful friend who will never let you down, and he really wants to be your best friend as well!!