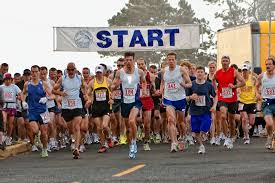 Thy Kingdom Come!
Dear Friends, in Christ,
     "Virtue-even attempted virtue-brings light; indulgence brings fog."  CS Lewis
    Most people do not ask if you "won" your marathon race…they start with, "did you finish" and then perhaps ask your time.  God wants us to at least "put on our running shoes" and try to be virtuous each day…the results are less important than getting back up again and again and again.
God bless,
Fr. Michael Sliney, LC