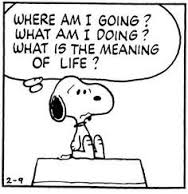 Thy Kingdom Come!
Dear Friends, in Christ,
     "The long, dull, monotonous years of middle-aged prosperity or middle-aged adversity are excellent campaigning weather for the devil." CS Lewis
    I find a lot of men and women really start asking the tough questions as they enter their mid forties.  This can be a time of awakening and strong spiritual growth or a time of retreating back into the pleasures and vices of their early days…we know how each story ends.
God bless,
Fr. Michael Sliney, LC