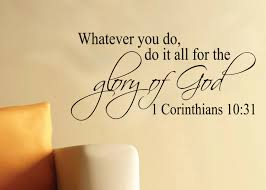 Buried deep within the crevices of the soul,
Lies the motivational motor of action.
The "why" behind the "what"?…revealing one's true goal.
This will bring unrest, or peace and satisfaction.
For God's glory…or your enhanced reputation?
Hidden, selfless love…or "calculated" kindness?
"Skin in the game"…or simply making donations?
Following the light of Christ…or the world's blindness?
Praise, pats on the back, esteem, and adulation?
The world can't "fill your tank"…this ends in frustration!
All for Christ, look ONLY for his affirmation!