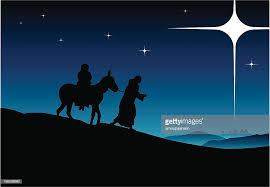 Mary and Joseph were packing their bags,
Swaddling clothes for Jesus, garments without tags.
The three Kings were also pitching their tents,
The star led to twists and turn of events.
The world marched on…at a frenetic pace,
Just a few knew…of Our Saviour's birthplace.
Too busy, too worried, too much in the race,
Too bad! They could have seen Christ, face to face!
Advent has arrived..take time to reflect!
Leave the holiday wheel…recollect!
Start wrapping your gift…the one he desires!
He just wants your love…adore and admire!