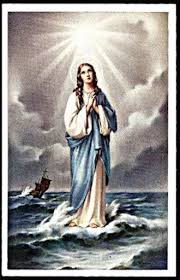 Thy Kingdom Come!
Dear Friends, in Christ,
"As mariners are guided into port by the shining of a star, so Christians are guided to heaven by Mary." – St. Thomas Aquinas
One of the titles attributed to Our Blessed Mother is "Star of the Sea." She showed us what it means to whole-heartedly conform your life and your will to the plan of God, and she is an incredible point of reference in our journey towards the heavenly port! Thank you, Mary for your "yes" to God's plan!
God bless,
Fr. Michael Sliney, LC