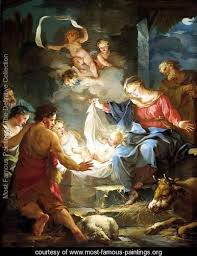 "The Divine Alum"
The big question is why? Why did Christ come?
What intention drove the "Divine Alum",
To leave heaven in favor of a slum?
It has to do with what we could become!
His life, his words became our rule of thumb,
His grace calms anxious hearts, fights off the glum.
He left us his most precious pearl; his mum!
Jesus' hopeful eyes are scouring the land,
Looking for generous hearts, minds and hands,
Flexible souls who adapt to his plans,
Who help his Kingdom of love to expand!
Selflessness will give God the upper hand…
What will you say to him? Where do you stand?