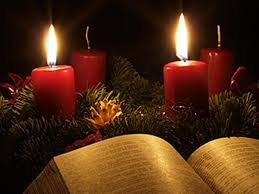 Black Friday and Cyber Monday, shopping galore…
The Christmas presents are piling up on the floor.
Luminous lights, wreathes, trees… bring delightful décor,
Parties abound, music resounds, mistletoes soar…
This is all good stuff, but what does it underscore?
Advent should be a spiritual preparation,
Not a frenetic, frazzled, "check list" fixation.
Please carve out some time for quiet contemplation,
To reflect on the gift of the Incarnation!
Jesus gave up his heaven, for our salvation!