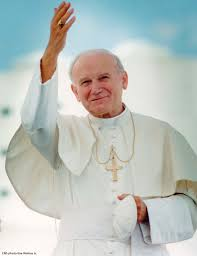 Thy Kingdom Come!
Dear Friends, in Christ,
     "The end for which we are created invites us to walk a road that is surely sown with a lot of thorns, but it is not sad; through even the sorrow, it is illuminated by joy." St. Pier Giorgio Frassati
    St. John Paul II suffered so much…but he was a man of such deep joy!  His mother, sister, brother and dad died before he was 21 years old, he suffered from communist oppression for so many years, and he had multiple health issues, including a bullet wound, cancer and Parkinson's…but that joy never left his face!
God bless,
Fr. Michael Sliney, LC