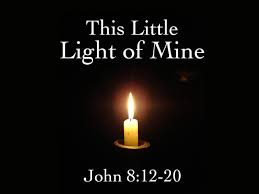 Thy Kingdom Come!
Dear Friends, in Christ,
     "Don't shine so others can see you. Shine so that, through you, others can see Him." CS Lewis
    It is always a good thing to occasionally question your intentionality: Is it all about you or is it all about God and his glory?
God bless,
Fr. Michael Sliney, LC