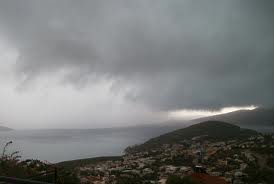 Thy Kingdom Come!
Dear Friends in Christ,
     "In tribulation immediately draw near to God with confidence, and you will receive strength, enlightenment, and instruction." St. John of the Cross
    I had been swimming for thirty minutes with a group of seminarians in the Mediterranean near Sorrento when suddenly a massive hail storm came out of nowhere.  The wind and waves picked up, the hail began pelting the water and I was a little afraid.  I held my breath for a moment, went under water and in the midst of the calm, peaceful waters below the surface, God told me, "Mike, don't worry.  This storm will pass…just keep swimming and I will be with you."  This experience has repeated itself so many time in my life!