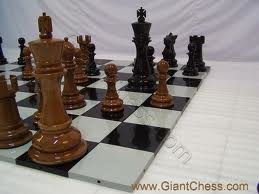 Thy Kingdom Come!
Dear Friends in Christ,
"Like a good chess player, Satan is always trying to maneuver you into a position where you can save your castle only by losing your bishop."  CS Lewis
    Sophisms, justifications, excuses, giving yourself a pass…often lead to trouble.  Big sins don't just happen out of nowhere.   You make small concessions here and there, losing a few pawns and before you know it, you have a major "issue."  Daily prayer, frequent Mass and Confession give you the wisdom to make the right moves and read the devil's traps.  Don't play this game without Christ, you will eventually lose!