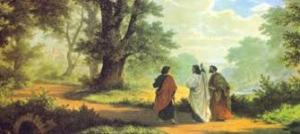 Jesus, so few know you, and most don't understand,
Your desire to lend a loving, helpful hand.
In spite of being so small, just a grain a sand,
You worry for each one, from your heavenly stands,
Praying, nudging us…to our eternal homeland.
Please, let Jesus in your life, let him be involved,
Peace will flood your soul, many problems will be solved.
Jesus, help them to know you, help them understand!!
Please don't let them walk alone, offer them your hand!!